Welcome to the Black Friday Part II Movie Page!!!!

Your contributions will help make this sequel to Black Friday: Dark Dawn a reality. Select a contribution option to the right to become part of the mission to tell the Marine Corps Boot Camp story.

Black Friday is the real gauntlet of Marine Corps Boot Camp seen from the inside. This is the hardcore version you will not see anywhere else.

Contribute today by selecting one of the packages listed to the right and make a difference!

Brought to you by your team from Moto Entertainment - America's Military Media Company.


NOVEMBER 11, 2013. Here is a photograph of the official artwork for Black Friday: Dark Dawn 2!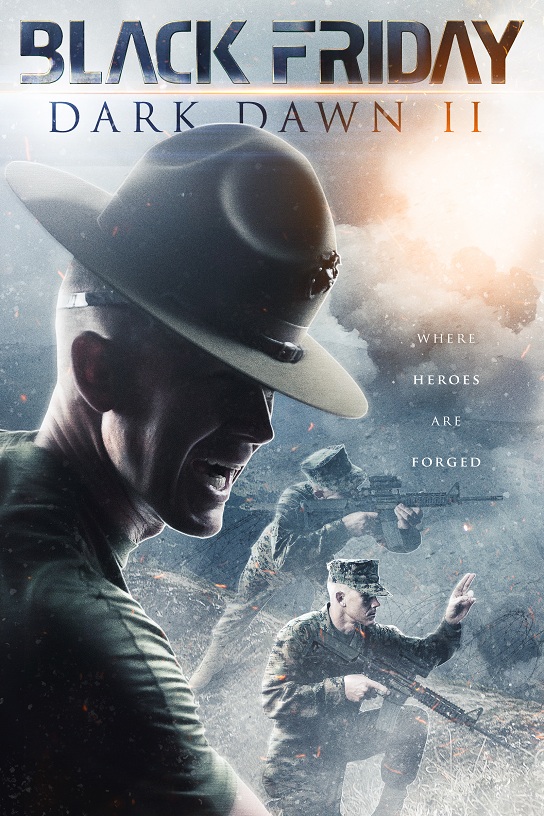 JUNE 21, 2013 - HERE IS A NEW TRAILER TO BLACK FRIDAY PART II! Contribute today by selecting an option to the left.




Remember the limited edition version of the first Black Friday: Dark Dawn? If you contribute through this page, your copy of the new movie will also be a limited edition version.
T-SHIRT DESIGNS!
With a contribution of $50.00 or more, you receive an exclusive Black Friday Part II t-shirt. The final design for the t-shirts is not yet complete. Rest assured that all t-shirt designs will be eye-catching like Moto Entertainment's official production uniform.

Drill Instructor Cadence CD!

With your contribution of $500.00 or more, you will be one of the first to receive a copy of Moto Entertainment's upcoming Cadence CD featuring Drill Instructors from around the country.




SAN DIEGO!
Contribute $5000.00 to the cause and join SSGT Nichols for an intense workout at his MDI 8 - Fitness Boot Camp on location in San Diego! In addition to being a former Marine Corps Drill Instructor, SSGT Nichols is a certified personal trainer. This will be an unforgettable experience in one of the nicest cities in the country.
Located in the Del Sur / 4S Ranch community of San Diego, MDI 8 - Fitness Boot Camp is the hottest trend in outdoor fitness. MDI 8 - Fitness Boot Camp offers great opportunities for veterans interested in becoming certified fitness instructors.
YOU ARE IMPORTANT TO THIS MISSION!
The picture above is Black Friday: Dark Dawn on store shelves. Your support is integral in getting the new movie to a mass audience, which will help spread the word about Marine Corps Boot Camp.

GET MOTIVATED!

Here is the first teaser trailer to Black Friday II. This film will continue in the exciting, action-packed tradition of the original movie!